Friday,  3 November: The Arcachon Basin (number of seats 40)
Departure from Bordeaux in front of the Ténéo AppartHotel Espeleta: 4, avenue Espeleta 33000 Talence at 8.00am
Arrival on the Arcachon  Basin to discover the basin by boat: meetings with fishers and oyster farmers and professional of vocational training.
Visit of outstanding sites with the support of the Natural Marine Park of Arcachon and the CRC Arcachon – Cap Ferret
Visit of oyster farms and "Maison de l'Huître" at Gujan-Mestras
Lunch and oyster tasting organized by the CRC at Gujan-Mestras
Back to Bordeaux around 5:00 pm
Dinner and induction ceremony organized by the "Confrérie de la Lamproie" (Chairwomen Mrs Jacqueline Rabic).
Mrs Jacqueline Rabic is also the chairwomen of ARA France, a professional organization that is in charge of the glass-eel restocking in France.
Dinner of the Induction ceremony at Restaurant L'EXQUIS, 3 rue de GUIENNE Bordeaux 33000 from 7:30 pm to 9:30pm.
Back to hotel around 10 pm
Saturday, 4 November: the Marennes -Oléron and the Pertuis Basins (number of seats 40)
Departure from Bordeaux in front of the Ténéo AppartHotel Espeleta: 4, avenue Espeleta at 7.30 am
Arrival on the Marennes -Oléron area to discover the landscape and meetings with fishers and oyster farmers.
Discovery of the oyster marsh and its environmental role. Visit of fish marshes, diked marshes and ripening basins for oysters. Visits made with the CRC Poitou-Charentes and the Marine Natural Park.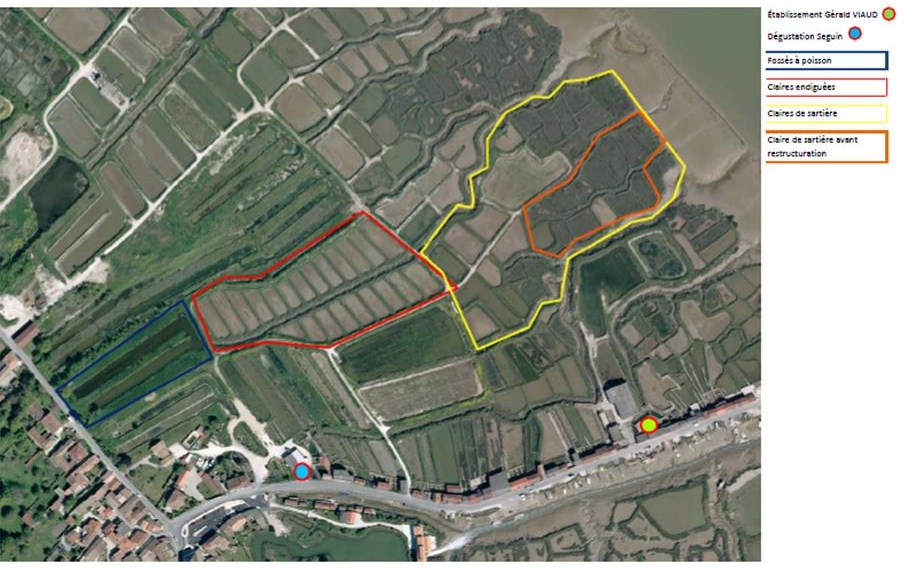 Lunch at Chatressac and visit of oyster farm.
Visit of the Ifremer Station at La Tremblade from 2:00 pm to 3:30 pm
Visit of the Fishing Harbour of La Cotinière around 5:00pm
Back to Bordeaux around 6:00  pm.
Sunday, 5 November: The Gironde Estuary (open to public)
Appointment at 9:30 am : pontoon Burdigala, 7 quai des Queyries Bordeaux Bastide, right bank.
10 to 12 am: Cruise commented with expert speeches and exchanges with audience. Potential themes: river and estuary islands, seasonal hydrology, tide, river energy, tidal bore, esteys on the right and left bank, port and frontage of Bordeaux, history of water and rivers of Bordeaux, landscapes (Limestone and palus), geology, bridges, river and riverbank development, birds, fish and aquatic ecosystems, water resources and purification, water quality, history of man and river, …
12 am to 3 pm: Port of call at Blaye
Guided tour of the Citadel after lunch. Many restaurants in the old town

3 to 5 pm: Cruise back with comments
If you are a COAST Bordeaux participant, to register use the conference registration form in the registration tab.
A participation fee of 150 euros is required for all 3 days of excursion.
If you are already registered for the COAST Bordeaux event and wish to participate, you can contact the secretariat of COAST Bordeaux: Davina Martinez – Secretariat Coast Bordeaux 2017: secretariat-coast2017@sudcongresconseil.com and request a tour entry.

If it is your first registration, please use the registration form in the tab "registration" and check the tour option.
If you are not a COAST Bordeaux participant or if you are a participant but only take the Gironde estuary option the 5th of November.
Registration is made by Terre & Ocean email: contact@terreetocean.fr – site web www.terreetocean.fr 

With Names, first names, phone numbers and number of people. Registration is confirmed upon receipt of payment by check to:
 Terre &Océan
1 rue Louis Blériot
33130 BEGLES
For late registrations (last week), the payment will be made on the spot within the limits of the number of seats available.
Rates: 30 euros, 20 euros for students, 15 euros for children under 14, free for children under 5 years old.